Hunting wild hogs has become a mainstream sport in Texas due to the proliferation and destructive nature of this invasive species. Being a non-game animal, there are very few restrictions on how they may be hunted. They may be pursued year-round by almost any means necessary. So, what makes a good hog hunting rifle?
The answer to that question is dependent upon your intent. If you are a professional intent on eradication you have different needs than the weekend warrior who simply wants to have a good time and harvest some free-range pork along the way. In this article we will discuss hunting pigs for sport, not high-volume eradication.
First of all, despite all the hype and hysteria, most wild hogs are not all that difficult to kill. For decades, deer hunters have harvested plenty of hogs with whatever rifle they took to the stand that morning. I think much of this misinformation comes from people who come across a pig and blast away with 55gr FMJ ammo out of their AR-15. Bad ammo choice along with faulty bullet placement will lead to poor results every time. To be sure, a mean, old, full-grown boar is a formidable beast! However, proper bullet selection and accurate shot placement will drop most wild hogs dead in their tracks. I've done it many times. Dead Right There, as we say.
The perfect hog hunting rifle for me is a lightweight, easy to carry, accurate, suppressor-ready, 6.8 SPC short barrel AR-15. Mine is a premium build using the best components I could find:
Wilson Combat 11.3″ match-grade stainless barrel
Samson Evolution 10″ handguard
Magpul furniture
Geissele Super Semi-Automatic Enhanced trigger
PRI Combat Latch
FailZero Bolt Carrier Group
Crux Ark30 titanium suppressor
Magpul single-point QD sling
For optics, I run a Trijicon AccuPoint 1-6 Circle-Cross during the day and a FLIR ThermoSight PTS233 at night – both on QD mounts. My preferred method of hunting pigs usually results in shots of less than 50 yards to I don't have any problems with accuracy swapping between scopes. The Trijicon AccuPoint 1-6 Circle-Cross allows for super-fast sight acquisition (put the hog's head in the circle and squeeze the trigger) and excels in low-light conditions.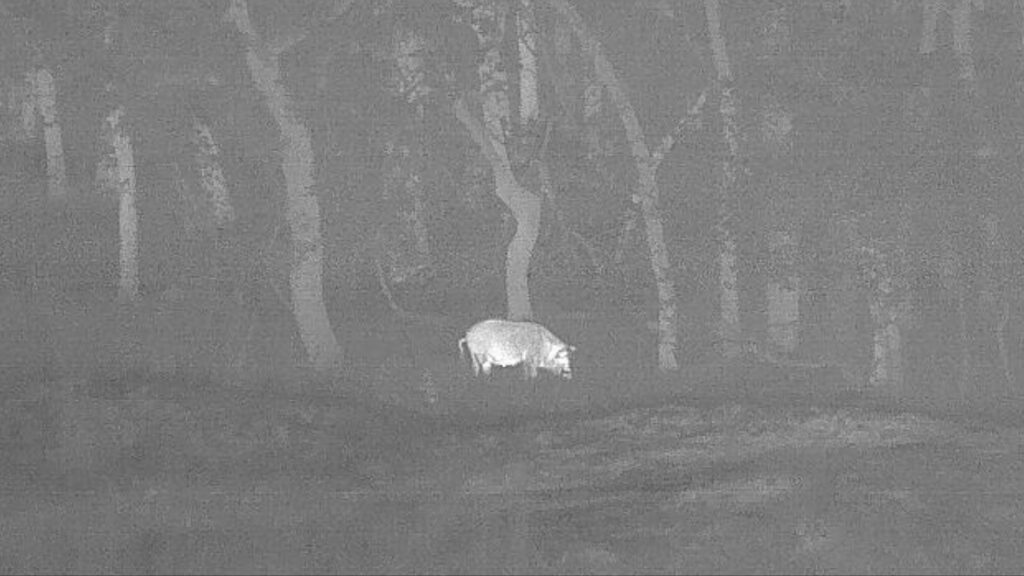 Continue reading

"The perfect hog hunting rifle!"